Denne stillingen er besatt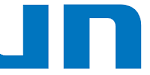 Nettside Grundig Nordic
Grundig Nordic is a fast growing company in the Nordic market for home electronics and appliances. An exciting portfolio of brands like Grundig, Beko and Blomberg makes us increasingly attractive for consumers across the Nordic region.
Grundig Nordic is owned by Arcelik, a part of Koc Holding, which is one of the world's top 400 companies ranked by total revenues, with a total turnover of 30 billion USD within various industries, and a total of 90,000 employees.
Grundig is proud sponsor of Grundig-league, the professional elite series of Handball in Norway. In 2016 Grundig launched a unique collaboration with the Nordic Royal Yacht Clubs, and recently launched Grundig Sailing Cup. Beko is the second largest brand in Europa for appliances, a position that is strengthened by our sponsorship with FC Barcelona.
Grundig Nordic is headquartered in Ski, outside Oslo. Turnover in 2015 was 75 M€ with positive results.
To strengthen our position and meet future opportunities we are now searching for an experienced and ambitious colleague:
Nordic Sales Director
We are currently seeking a Nordic Sales Director with extensive experience from retail (FMCG) and primary the MDA category. Our ideal candidate will have significant retail sales experience, coupled with drive and passion. The position is a key role in the organization and is a part of the company management team. There are 4 Country Sales Managers reporting to the Sales Director.
Main responsibilities:
Build & maintain strategic relationships with key partners
Drive annual partner negotiations
Execute on strategic long term plans
Monitor monthly revenue and profitability
Develop go to market strategy for existing and pending brands and products
Participating in developing the Nordic business sales and go to market strategies
Willingness to "roll up the sleeves" and lead by example
Build talent pipeline; coach, train, motivate and grow sales team
Key qualifications and skills:
Proven track record of meeting or exceeding performance objectives
Strong negotiation skills
Demonstrate high levels of integrity and leadership
5+ years of industry-related experience (MDA/CE/Retail/FMCG)
Ability to manage and grow operations across the Nordics
Excellent command of English and Scandinavian languages, written and spoken
Relevant higher educational degree
We offer:
A key part of an exciting Nordic growth journey
A young, passionate and creative working environment
Competitive remuneration and pension-plans
International work experience and career opportunities
Energetic and ambitious organization
Strong international acknowledged brand platform
Strong international company – listed at Fortune 500
Nordic and international work related travel must be expected.
The company language is English. The position is reporting to the CEO.
For more information, contact Mgm. Partner Lars Hagen in Nye Ansatte AS (+47 90 999 000), or CEO Per Kristian Ervik (+47 970 57 795). All applications will be treated confidential.