Denne stillingen er besatt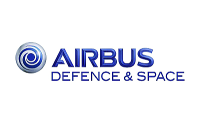 Nettside Airbus Space and Defence
Airbus Defence and Space is one of three business units of the Airbus Group. Within the DS division, the business line Communications, Intelligence & Security is the new one-stop-shop for satellite and terrestrial communications systems, intelligence and security solutions.
Satellite Communications is one of the main product lines, and has a full portfolio of government and commercial mobile and fixed satellite communication solutions for application at sea, on land and in the air.
Within the Satcom product line, the Business Communications business unit designs and delivers a full portfolio of innovative global satellite communication solutions to customers at sea and on land.
We are in search of a new:
Satellite Capacity Sourcing Manager
The activity consists of the Sourcing of Commercial Satellite Capacity and activities related to the technological strategy of our space segment. The job owner will be one of the key interfaces towards the Satellite Network Operators and will strongly contribute in supporting the Business Units in all satellite capacity related topics. The Satellite Capacity Sourcing Manager will be the commercial interface with the satellite operators, and manage, maintain and optimize the key elements of the service delivered by the business verticals. The cooperation with the engineering and sales teams in the business verticals are important to the collaboration in our company, and is a success factor in the way we do business. The position will also support Satellite Capacity Sourcing Strategy, contract management and technical support.
Responsibilities and tasks:
Perform Satellite Capacity Sourcing and procurement
Support the different Business Units with satellite capacity activities related to strategy and road maps
Ensure

best value for money for our customers

by negotiating best Terms & Conditions (T&Cs) with Satellite Network Operators (SNOs)
Understand and maintain a worldwide view of SNOs fleets, strategy and market trends
Monitor Satellite Capacity usage, costs and forecasts of Business
Contract management
Qualifications:
Higher relevant education or extensive experience
Negotiation experience
Preferably knowledge in satellite and network technologies
Preferably experience in sourcing and procurement
Skills and competence:
Ability to plan, organize and execute tasks efficiently
Fluent in English, oral and written
Knowledge of Norwegian and /or French language is an advantage
Solution orientated
High customer orientation
Structured and process-oriented
We can offer:
International organization with a high professional standard
World renowned brand
Competitive remuneration and pension plans
Work related travel, 50 + days/year mostly to France
The position will preferable be located in Airbus Defense and Space's main office in Norway is located at Lysaker just outside Oslo, reporting to the Director Capacity and Technical Product Management.
All inquiry regarding the position can be directed to Director Capacity and Technical Product Management Anders Gillund at + 47 90584418 or advisor at Nye Ansatte AS Lars Hagen at +47 90 999 000. All requests will be treated confidential.