Denne stillingen er besatt Nettside Grundig Nordic
Grundig is one of Europe's biggest brands in television and audio products, with a long and solid history in the Nordic countries. Grundig Nordic is expanding, and we have recently introduced Grundig as a white goods brand in the Nordic market. The company is also responsible for BEKO and Blomberg, which is part of the Group's brands.
Grundig is owned by Arcelik which is a part of Koc Holding, which is one of the world's 300 biggest companies with a total turnover of 300 billion in different industries, and a total of 85,000 employees.
Grundig Nordic main office is located in modern premises in Ski, 26 km south of Oslo. There are 45 employees in the Nordic region, of which 31 of them in Norway. The turnover in 2014 was 530 mill. NKR. Grundig is sponsoring Norwegian handball league through our sponsorship "Grundig ligaen".
We experienced an increased demand and are looking for a new member to our Nordic organization: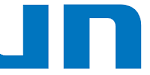 We are looking for an experienced leader for the Accounting and Finance Department. You will be in charge of a team of four persons. The main task will be managing the accounting department and assuring Grundigs account according to current rules. The Grundig Group uses SAP as our main IT-system. The position reports to our Director of Finance. Our office-languages are English and Norwegian.
Main tasks and responsibilities:
Taking the whole responsibilities of accounting & HR in Nordic business,
Managing book-keeping and accounting, reconciliation of general ledger accounts, monthly, quarterly and year-end closures.
All kind of taxes and tax returns related with the company.
Preparation of data for licence, service accruals, currency valuation and Nordic costs.
Consolidation of Grundig Nordic companies.
IFRS-reporting, annual statistics – cost-reporting to Arcelik (parent-company)
HR/personnel reporting to Arcelik for the Nordic operations
Miscellaneous: HR/personnel responsibilities
Qualifications:
Relevant higher education and experience
Updated understanding and experience on account rules in Norway and the Nordic region
Fluent written and spoken English and Norwegian
In-depth knowledge and experience in SAP
HR/Personnel experience is an advantage
Extensive analytical and organizational skills
Being able to handle and manage several reporting tasks at the same the time
Personal skills:
Analytical skills and strong working structure
Proactive
Excellent work ethics
Hands-on mentality
People orientation and team builder
Familiar with an international environment
We can offer:
We offer an excellent work environment
Competitive remuneration and pension plans
Career in an multinational conglomerateAll applications will be treated confidentially.
Read more about us at www.grundig.no
For further information, please contact to advisor in Nye Ansatte AS Lars Hagen on mobile (+ 47 90 999 000).