Nye Ansatte AS's main focus is Search- and Recruiting-processes.
In addition we offer advising services within organizational development, organizational change processes and outplacement.
We tailor solutions for each specific company and employee.
Our main focus is the small and medium business market in Norway, but work throughout the Nordics. We cooperate with recruiting-companies in the Nordic countries.
Nye Ansatte AS devotes 10% of it's time to non-profit work for candidates and others in career-changing situations.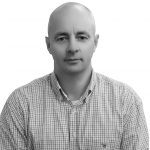 Lars Hagen has more than 30 years experience from Norwegian business.
He has an education focused on economy, and has spent most of his career in management positions in the IT sector.
His background with restructuring, downsizing and leadership gives him a wide range of experience.
He has also previously worked with search and recruiting, as well as advising in Orion Search International.
He is a certified user of Master Person Analysis and VIP-24. Lars Hagen has experience from working with boards of various businesses in different fields.
Associates: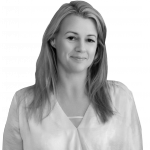 Kristin Skjold-Larsen is an advisor in Ambire AS.
Kristin has an MBA in international marketing and has also studied several other fields, including psychology and theology.
She has significant experience within sales and marketing of brands and services, as well as teaching, advising and leadership roles within various businesses and fields.
Kristin is certified by "Det Norske Veritas" as a user of work-psychological tests.
Nordic cooperations.
We cooperate with our Nordic partners to have closer insight to the markets of our neighboring countries.